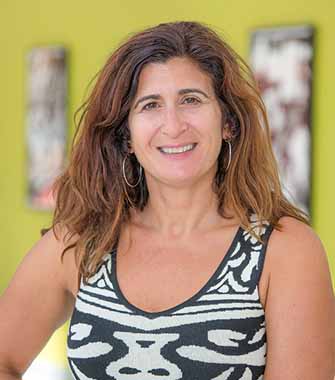 Professor - Pediatrics, Obstetrics and Gynecology and Psychiatry and Behavioral Neurosciences, Director- Interdisciplinary Program in Obesity Research & Education and Associate Director, Pediatric Prevention Research Center
313-745-4875
Sylvie Naar-King, Ph.D.
Academic Rank
 Professor - Pediatrics, Obstetrics and Gynecology (Joint) and Psychiatry and Behavioral Neurosciences
Research
Dr. Sylvie Naar-King's primary research interests are obesity and disease prevention. She is an expert in behavioral interventions to reduce health disparities in youth including both T1 behavioral translation research (basic behavioral science to intervention development) and T2 translation (efficacy to implementation). She has several federally funded projects focusing on behavioral interventions to improve health outcomes for youth with chronic medical conditions.
Publications
Naar-King, S., Frey, M., Harris*, M., Arfken, C. (2005). Measuring adherence to treatment of pediatric HIV/AIDS. AIDS Care, 17, 345-349. DOI:10.1080/09540120412331299753
Lam, P.*, Naar-King, S. & Wright, K. (2007). Social support, disclosure, and mental health in HIV+ youth. AIDS Patient Care and STDs, 21, 20-29.
MacDonell, K.*, Naar-King, S., Murphy, D., Parsons, J. & Harper, G. (2010). Predictors of medication adherence in high risk youth of color living with HIV. Journal of Pediatric Psychology, 35(6), 593-601. PMCID: PMC2889251
Janisse, H.C.*, Naar-King, S., & Ellis, D. (2010). Brief report: Parent's health literacy among high-risk adolescents with insulin dependent diabetes. Journal of Pediatric Psychology, 35(4), 436-440. Epub 2009 Sept 15. PMCID: PMC2858438.
Outlaw, A.Y.*, Naar-King, S., Parsons, J.T., Green-Jones, M., Janisse, H. & Secord, E. (2010). Using motivational interviewing in HIV field outreach with young African American men who have sex with men: A randomized clinical trial. American Journal of Public Health, 100 (S1), S146-S151. PMCID: PMC2837438.