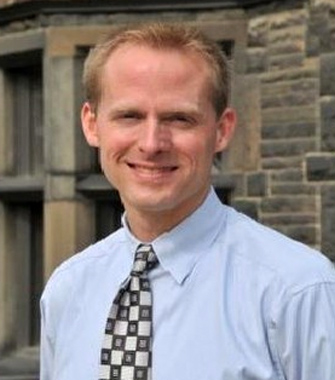 Associate Professor - Psychiatry & Behavioral Neurosciences Obstetrics & Gynecology and the Merrill-Palmer Skillman Institute
313-577-6680
Steven Ondersma, Ph.D.
Academic Rank
 Associate Professor - Psychiatry & Behavioral Neurosciences, Obstetrics and Gynecology (Secondary) and the Merrill-Palmer Skillman Institute
Research
Dr. Ondersma's primary interest focuses on developing ways to turn patient use of mHealth technology in the waiting room into a high-reach tool for integrating physical and behavioral health, increasing access to care, and establishing rigorous benchmarks for key health outcomes. He has been PI on multiple NIH and CDC funded grants and is currently PI on two NIDA research grants focusing on the development and validation of technology-based brief interventions for substance abuse and other risk factors among high-risk parents, especially pregnant and post-partum women.
Publications
Ondersma, S. J., Chase, S. K., Svikis, D. S., & Schuster, C. R. (2005). Computer-based brief motivational intervention for perinatal drug use. Journal of Substance Abuse Treatment, 28, 305-312.
Ondersma, S. J., Svikis, D. S., & Schuster, C. R. (2007). Computer-based brief intervention: A randomized trial with post-partum women. American Journal of Preventive Medicine, 32, 231-238. PMCID: PMC1858656.
Ondersma, S. J., Winhusen, T., Erickson, S. J., Stine, S. M., & Wang, Y. (2009). Motivation Enhancement Therapy with pregnant substance-abusing women: Does baseline motivation moderate efficacy? Drug and Alcohol Dependence, 101, 74-79.
Ondersma, S. J., Winhusen, T., & Lewis, D. (2010). External pressure, motivation, and treatment outcome among pregnant substance-using women. Drug and Alcohol Dependence, 107, 149-153.
Ondersma, S. J., Grekin, E. R., & Svikis, D. (2011). The potential for technology in brief interventions for substance use, and during-session prediction of computer-delivered brief intervention response. Substance Use & Misuse, 46, 77-86.
Chase, S. K., Beatty, J. R., & Ondersma, S. J. (2011). A Randomized Trial of the Effects of Anonymity and Quasi-Anonymity on Disclosure of Child Maltreatment-Related Outcomes among Post-Partum Women. Child Maltreatment, 16, 33-40.
Tzilos, G. K., Sokol, R. J., & Ondersma, S. J. (2011). A Randomized Phase I Trial of a Brief Computer-Delivered Intervention for Alcohol Use During Pregnancy. Journal of Women's Health, 20, 1517-1524.
Ondersma, S. J., & Tzilos, G. K. (2012). Electronic and other self-help materials for unhealthy alcohol use in primary care. In R. Saitz (Ed.), Addressing Unhealthy Alcohol Use in Primary Care. Springer: New York, NY.
Ondersma, S. J., Svikis, D. S., Lam, P. K., Connors-Burge, V. S., Ledgerwood, D. M., & Hopper, J. A. (2012). A randomized trial of computer-delivered brief intervention and low-intensity contingency management for smoking during pregnancy. Nicotine & Tobacco Research, 14, 351-360.
Ondersma, S. J., Svikis, D. S., LeBreton, J. M., & Streiner, D. L., Grekin, E. R., Lam, P. K., & Connors-Burge, V. S. (2012). Development and Preliminary Validation of an Indirect Screener for Drug Use in the Perinatal Period. Addiction, 107, 2099-2106.
Ondersma, S. J., Winhusen, T., & Lewis, D. (2012). Pre-treatment change in a randomized trial with pregnant substance-abusing women in community-based outpatient treatment. Contemporary Clinical Trials, 33, 1074-1079.
Naar-King, S., Outlaw, A. Y., Saar, M., Parsons, J. T., Belzer, M., MacDonnell, K., Tanney, M., Ondersma, S. J., & The Adolescent Medicine Network for HIV/AIDS Interventions (2013). Motivational Enhancement System for Adherence (MESA): Pilot Randomized Trial of a Brief Computer-Delivered Prevention Intervention for Youth Initiating Antiretroviral Treatment. Journal of Pediatric Psychology, 38, 638-48.
Walters, S. T., Ondersma, S. J., Ingersoll, K., Rodriguez, M., Lerch, J., Rossheim, M. E., & Taxman, F. S. (2014). MAPIT: Development of a Web-Based Intervention Targeting Substance Abuse Treatment in the Criminal Justice System. Journal of Substance Abuse Treatment, 46, 60-65.
Ondersma, S.J., Svikis, D.S., Thacker, L.R., Beatty, J.R., & Lockhart, N. (2014). Computer-delivered screening and brief intervention (e-SBI) for postpartum drug use: A randomized trial. Journal of Substance Abuse Treatment, 46, 52-59.
Schwartz, R.P., Gryczynski, J., Mitchell, S.G., Gonzales, A., Moseley, A., Peterson, T.R., Ondersma, S.J., & O'Grady, K.E. (2014). Computerized v. in-person Brief Intervention for drug misuse: A randomized clinical trial. In press, Addiction. doi: 10.1111/add.12502