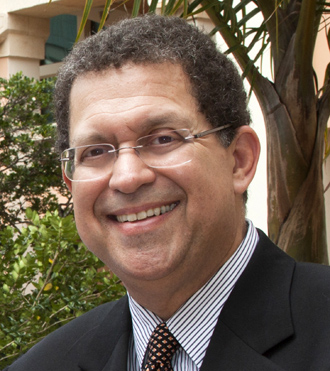 Schotanus Professor and Chair, Pediatrics, Professor of Obstetrics & Gynecology, Family Medicine & Public Health Sciences, Internal Medicine, Pharmacology, and Oncology
313-745-5870
Steven Lipshultz
Academic Rank
Schotanus Professor and Chair, Pediatrics, Professor of Obstetrics & Gynecology, Family Medicine & Public Health Sciences, Internal Medicine, Pharmacology, and Oncology (secondary)
Research
Dr. Steven Lipshultz has many but interrelated research interests. They include studying cardiomyopathy and heart failure in children; developing surrogate outcome measures and biomarkers of adult-onset cardiovascular diseases; identifying pre- and postnatal factors that moderate the natural history of these diseases; and assessing the efficacy and long-term side effects and outcomes of anthracycline chemotherapy and radiation for treating childhood cancers, in both animal models and clinical research.
His other interests are preventing adult cardiomyopathies that originate prenatally or in childhood and reducing health disparities among racial, ethnic and minority populations. In this area of fetal origins of adult health and disease, he and his team have analyzed NIH-supported prenatal inception cohorts, some of which have been followed for decades. They have also developed strategies to reduce risk factors for premature cardiovascular disease in children and their families through home- and hospital-based cardiac prevention and rehabilitation programs.
Dr. Lipshultz is principal investigator of a study using comparative genomics and proteomics to study the development of pediatric cardiomyopathy. His team is conducting an NHLBI-funded multi-center international study of whole-exome sequencing in children with cardiomyopathy to determine the influence of genomic variation, genotype-phenotype correlations, modifier genes and gene-environment interactions on the development and progression of pediatric cardiomyopathy and on therapeutic successes, and the incidence of adverse clinical events.
Publications
Lipshultz SE, Lipsitz S, Goorin AM, Sallan SE, Mone SM, Sanders SP, Orav EJ, Gelber RD, Colan SD. Female sex and higher drug dose as risk factors for late cardiotoxic effects of doxorubicin therapy for childhood cancer. N Engl J Med 1995;332:1738-43. PMID: 7760889.
Lipshultz SE, Easley K, Orav EJ, Lai W, Starc T, Bricker JT, Ayres N, Kaplan S, Moodie D, Schluchter M, Sopko G, Colan SD, for the P2C2 study group. The reliability of multicenter pediatric echocardiographic measurements of left ventricular structure and function. Circulation 2001;104:310-316. PMID: 11457750.
Lipshultz SE, Scully RE, Lipsitz SR, Sallan SE, Silverman LB, Miller TL, Barry EV, Asselin BL, Athale U, Clavell LA, Larsen E, Moghrabi A, Samson Y, Michon B, Schorin MA, Cohen HJ, Neuberg DS, Orav EJ, Colan SD. Assessment of dexrazoxane as a cardioprotectant in doxorubicin-treated children with high-risk acute lymphoblastic leukaemia: long-term follow-up of a prospective, randomized, multicentre trial. Lancet Oncol. 2010;11(10):950-61. PMID: 20850381.
Lipshultz SE, Miller TL, Scully RE, Lipsitz SR, Rifai N, Silverman LB, Colan SD, Neuberg DS, Dahlberg SE, Henkel JM, Asselin BL, Athale UH, Clavell LA, Laverdiere C, Michon B, Schorin MA, Sallan SE. Changes in cardiac biomarkers during doxorubicin treatment of pediatric patients with high-risk acute lymphoblastic leukemia: Associations with long-term echocardiographic outcomes. J Clin Oncol 2012;30(10):1042-9. PMID: 22370326.
Lipshultz SE, Lipsitz SR, Kutok JL, Miller TL, Colan SD, Neuberg DS, Stevenson KE, Fleming MD, Sallan SE, Franco VI, Henkel JM, Asselin BL, Athale UH, Clavell LA, Michon B, Laverdiere C, Larsen E, Kelly KM, Silverman LB. Impact of hemochromatosis gene mutations on cardiac status in doxorubicin-treated survivors of childhood high-risk leukemia. Cancer. 2013;119(19):3555-62. PMID: 23861158.