Reproductive Endocrinology and Infertility Fellowship
This is a three-year fellowship in Reproductive Endocrinology designed to fulfill the requirements for board certification in the subspecialty. Time is equally divided between clinical duties and research experience. The fellows rotate through clinical, surgical, and research blocks, spending 12 months in clinic and surgery, 18 months in research, and six months of elective rotations. The fellows have the opportunity to spend a fully-funded three months' rotation in one of our five affiliated IVF clinics in Warren (MI), Chicago (IL), Philadelphia (PA), New York (NY), and Irvine (CA). Clinical activities, exclusive of ART procedures, elective surgery are performed five days a week. An active IVF program continues to develop, incorporating new reproductive technologies, cryopreservation, embryo manipulation, ICSI, and preimplantation genetic diagnosis. Research duties include assisting in clinical research programs and development of independent laboratory research projects under the direction of one of the faculty members. Ample time is provided to obtain basic skills in radioimmunoassay, andrology, embryo biology, and other laboratory techniques working with faculty at the C.S. Mott Center. https://mott.med.wayne.edu/  Teaching activities within the division include weekly endocrine/infertility seminars, monthly journal club, and discussion of ovulation induction and surgeries scheduled. Additionally, a departmental grand rounds and morbidity/mortality conference is held every Tuesday morning. The fellows also participate in resident and medical student instruction both within the field of Reproductive Endocrinology & Infertility, and in general obstetrics and gynecology.
The Reproductive Endocrinology and Infertility Fellowship aims to train fellows to become autonomous practitioners in the specialty who exceed patients' expectations. To ethically and professionally evaluate and manage patient issues related to clinical pharmacology of hormones as it relates to REI and in the best interest of the patient's wishes, desired process, and outcomes. To act as leaders in the field to promote reproductive and women's health through clinical research, advocacy, and teaching knowledge to peers and other learners. These aims will be achieved by the following:
Maintaining an educational environment conducive to educating the fellows and providing adequate oversight of the training, educational, research, and scholarly activities.
Ensuring that fellows develop the skills, knowledge, and attitudes that will lead to proficiency in all ACGME competency areas, they can enter the unsupervised practice of reproductive medicine.
Training fellows to appreciate continued professional growth, seek research funding and academic positions, and encourage them to work towards being an independent investigator.
Improving the patient's experience and clinical outcome.
Current Fellows:
Ramya Sethuram, MD
Medical School: Kilpauk Medical College, Chennai, India 
Residency: Hanhemann University Hospital/Drexel University College of Medicine, Philadelphia, PA - 2015-2019
Fellowship: Wayne State University/Detroit Medical Center, Reproductive Endocrinology and Infertility Fellowship - 2019-2022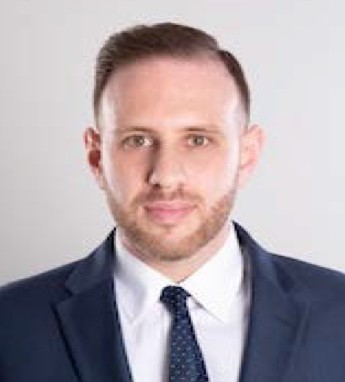 Ali Ahmad Bazzi, MD
Medical School: University of Michigan Medical School, Ann Arbor, MI - 2011 - 2016
Residency: St. John Hospital and Medical Center, Detroit, MI - 2016 - 2020
Fellowship: Wayne State University/Detroit Medical Center, Reproductive Endocrinology and Infertility Fellowship - 2020-2023