Welcome from the chairman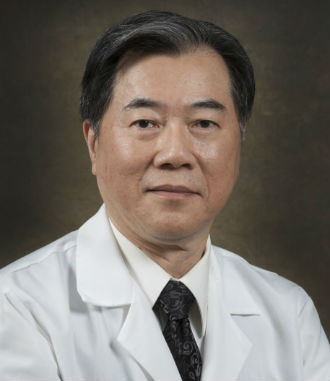 Welcome to the Department of Obstetrics and Gynecology's website at Wayne State University School of Medicine.  For more than a century, the Department of Obstetrics and Gynecology at Wayne State University School of Medicine has been recognized as a center of excellence in women's healthcare in the metropolitan Detroit area and rated as a national top leader in women's healthcare. 
The intrinsic link between translational research, training the next generation of physicians and providing the best women's healthcare allows OB/GYN providers at Wayne State University Physician Group (WSUPG) to advance medicine in the metropolitan Detroit community and beyond.
The Department offers a wide scope of patient-centered services that address every healthcare phase of a woman's experience throughout her lifetime. Patients take comfort in selecting WSUPG specialists/subspecialists because they know they receive care from the finest doctors with the most advanced medical training, backed by ongoing quality and cutting edge research.  There are multiple locations in the Detroit metro area.  To learn more about our clinical services and locations, please view our office location information.
The Department OB/GYN clinical faculty and research faculty at C. S. Mott Center along with the Perinatology Research Branch (NICHD/NIH) conduct groundbreaking research and continuing education at Wayne State University, one of the nation's top medical universities. Group members are recognized locally and are national leaders in their chosen specialties.
Education and training of medical students, residents and fellows are an integral part of Department mission. The Department is a nationally recognized leader in academic medicine and consistently ranks as one of the top federally funded OB/GYN departments in the country.
Thank you for visiting our website to learn more about the accomplishments of our talented faculty and trainees in patient care, education and research at the Department of Obstetrics and Gynecology, Wayne State University School of Medicine.  I hope you enjoy our website, and I welcome any suggestions you may have to make us even better. 
Chaur-Dong Hsu, M.D., M.P.H., F.A.C.O.G. 
Chair & Frank P. Iacobell Professor - Department of Obstetrics and Gynecology         
Professor, Department of Physiology - Wayne State University School of Medicine
Project Site Manager & Director, Center for Advanced Obstetric Care and Research - Perinatology Research Branch, National Institutes of Health (NIH)
Program Director and Principal Investigator - Women's Reproductive Health  -  
National Institutes of Health (NIH)
Specialist-in-Chief, OB/GYN, Detroit Medical Center
Chief, OB/GYN, Karmanos Cancer Institute