Maternal-Fetal Medicine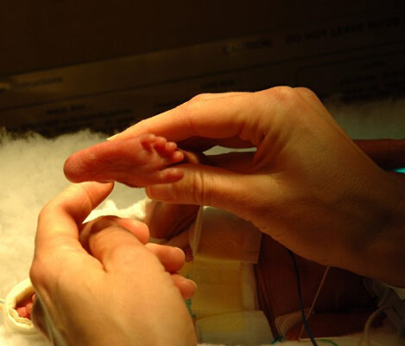 Welcome to our Maternal-Fetal Medicine fellowship training program. Our goal is to train individuals to provide specialized patient care in Maternal-Fetal Medicine and prepare candidates for a career in academic medicine as physician-scientists.
This is a combined program sponsored by the Detroit Medical Center and Wayne State University School of Medicine. The Fellowship Program provides exceptional clinical training, a comprehensive and in-depth educational experience, and broad research opportunities.
Since 1983, our Fellowship has emphasized a diverse and multi-disciplinary approach to complications of pregnancy. Fellows have access to state-of-the-art equipment, a dedicated laboratory and research space, and the opportunity to foster close relationships with those in other disciplines. The Fellowship emphasizes clinical and translational research.
Ideal candidates for the Program are well-trained individuals who thrive in a rigorous, intellectual, and challenging environment and who are goal-oriented and self-motivated. Many graduates of our Program are leading academicians, physician-scientists, and researchers in our field. We invite you to become a valued member of our incredible team.

Detroit Medical Center - overview video
---
Director, Tinnakorn Chaiworapongsa, M.D., F.A.C.O.G.
Director, DMC/WSU Maternal-Fetal Medicine Fellowship Program
Associate Director, Combined Maternal-Fetal Medicine / Medical Genetics and Genomics Program
Professor, Department of Obstetrics and Gynecology, Wayne State University School of Medicine
Previous Section Head of Biomarkers for the 'Great Obstetrical Syndromes', Perinatology Research Branch, NICHD/NIH/DHHS
    Beba M. Ross, Ph.D., MPH
    Maternal-Fetal Medicine Fellowship Program Manager
    Office: 313-993-4010
    Fax: 313-993-4089